PhysiPole Studios Warrnambool offers a wide range of levels in Pole Dancing, Mixed Aerial and Kids Circus courses. From beginners to elite, this is a great way to challenge your body and have fun while working out! Pole Dancing courses are $220 per 8 week term. Mixed Aerial courses are $210 per 8 week term. Kids Circus range from half hour and full hour classes $80-$150 per 8 week term. We also offer a range of casual classes as well, have a look!
Kelsey Hayward
Aerials Instructor
Jem Dyer
Studio Owner and Elite Instructor for Pole and Aerials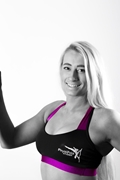 Jem is the owner of PhysiPole Studios Warrnambool and has competed in a number of competitions including: -Encore Sydney Pole Show 2013, 2014, 2015 -Australian and NZ Pole Games 2014 - Winners (PhysiPole Studios) -Regional Pole Artistry Championships 2014, 2015 -Rising All Stars – Aerials 2015, 2017 -Victorian Pole Championships 2015 -Miss Pole Dance Victoria 2015, 2016 Jem loves helping students achieve their goals and is so excited for this amazing industry to continue to grow.
Emi Dews
Aerials Instructor and Receptionist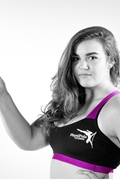 Emi began pole in 2016, after being a casual stretch student for a number of months. "I figured I'd give pole a go for a little while, but I did not expect to love it as much as I do." Emi then began aerials in 2017 and fell in love once again. She loves how differently challenging all the apparatuses are and the strength she has gained from silks, hoop and pole is incredible. Emi is super excited to be instructing Aerials classes!
Bonnie Williamson
PhysiPole Studios Pole/Aerial Instructor
Mollie Buckley
Aerials/Pole Instructor
PhysiPole Studios Warrnambool
64 Lava St, Warrnambool
0427653717
Monday

Tuesday

Wednesday

Thursday

Saturday

6:00pm - 8:00pm

6:00pm - 8:00pm

4:00pm - 9:00pm

6:15am - 8:30pm

12:00pm - 1:00pm